Thursday, Oct. 25, 2012
Former Supertramp frontman takes long way to Gallo Center
By Lisa Millegan Renner
lrenner@modbee.com

Roger Hodgson said it can be frustrating to market his shows. People don't know that he's the singer and songwriter behind such Supertramp hits as "The Logical Song," "Dreamer," "Take the Long Way Home" and "Give a Little Bit."

The Great Britain native is hoping that by naming his tour after "Breakfast in America," Supertramp's mega-selling 1979 album, fans will catch on. He performs Saturday at the Gallo Center for the Arts in Modesto as part of a 34-city U.S. tour.

"This is kind of like the best of Supertramp in a way," he said in a recent phone interview. "People are being knocked out with this show."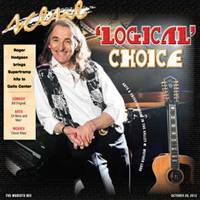 Hodgson, 62, will perform with a four-piece band of players in their 30s and 40s. "I wanted young, hungry, passionate musicians," he said. "The band is a great band. I'm singing the songs better than I've sung them. The vocal harmonies are going to knock people sideways, they're so beautiful."

Supertramp was co-founded England in 1970 by Hodgson and Rick Davies. The group's first big hit came in 1974 with Hodgson's "Dreamer." The two wrote separately, but like John Lennon and Paul McCartney, they maintained a joint writing credit during their collaboration.

During the next nine years, the group released four studioalbums, achieving international success with "Breakfast in America," which sold 20 million albums. But in 1983, Hodgson decided to walk away from it all so he could live a simpler life with his family in accordance with his spiritual values.

"When we hit the mega-success of 'Breakfast in America,' that's when I felt disenchanted," he said. "I felt the pressure of the business more, I lost my bearings a little bit. I had two small babies and I thought, 'Hang on, things have got to change in my life. I need to stop and learn how to be a parent and be around my kids. I can't keep going.' "

Hodgson and his family settled in Nevada City, where he felt he could better concentrate on his spiritual growth. " 'God' is a misunderstood word now," he said. "I know from meditation and yoga and everything else that it's to be found within. For me, God is love. There's no separation. The connection to peace is to be found in the heart, and that's where the healing needs to happen."

He set up a home studio so he could continue with his music and put out occasional albums, though nothing approached his earlier success. He is excited to be out touring again and sharing the old hits he loves so much.
"These songs that I sing — 'Dreamer,' 'Logical Song,' 'Take the Long Way Home' – they're all my songs, and a lot were written before I co-founded Supertramp."

He's touched that people still enjoy the music. In 2005, he won an award from the American Society of Composers, Authors and Publishers because "Give a Little Bit" was one of the most played songs of that year. Just a few years later, he received the award again when Gym Class Heroes scored a hit with their updated twist on "Breakfast in America" called "Cupid's Chokehold."

"It's pretty amazing that the songs seem to be timeless," Hodgson said. "They don't feel like old songs, they feel relevant, very current. They feel close to my heart because that's where they came from. I never sat down to try to write a hit song. Music was where I went to express what was going on inside me — my deepest longing and pain. "
Hodgson continues to write new songs and has some 60 unrecorded tunes, but he doesn't perform too many on this tour. "Most people want to hear the songs they have all the memories connected with," he said. "I believe as an entertainer to give people what's going to give them the best experience."

He said he would be willing to reunite with Supertramp, which continues to tour under the leadership of Davies, who owns the trademark, but has been rebuffed. He said he last reached out a couple of years ago when the band celebrated its 40th anniversary.

"I put out the olive branch," Hodgson said. "I did send a message to Rick that the fans would love to see us together again — 'Let's give them this opportunity. I'll join you on stage for a few shows.' Unfortunately, he declined the offer. That was his choice."

It's just as well because Hodgson is happy doing his own touring. He has been performing a lot in Europe, Canada, South America and occasionally Australia, where he is more well-known, and he is glad to be finally making inroads in the United States.

"A lot of people now are saying, 'Wow, this band sounds even better than Supertramp,' " Hodgson said. "I don't like saying that, but I do know I have an incredible band with me. Some fans follow me around and go to 10, 12, 13 shows. It's very magical when that happens."
---
WHAT: Roger Hodgson: The Legendary Voice of Supertramp
WHEN: 8 p.m. Saturday
WHERE: Rogers Theater, Gallo Center for the Arts, 1000 I St., Modesto
TICKETS: $39-$89
CALL: (209) 338-2100
ONLINE: www.galloarts.org
For article online: The Modesto Bee