Roger Hodgson mil sensaciones de alegría.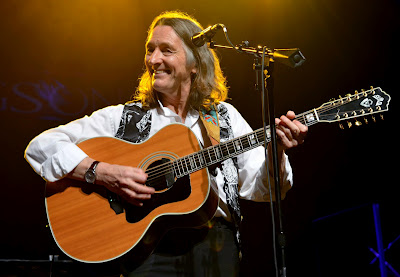 Esta crónica debo comenzarla aclarando que no tenia conocimiento alguno sobre la obra de Roger Hodgson. Fui a sorprenderme para bien o para mal. Pero el Sr. Hodgson me hizo quedar en un estado de éxtasis con la buena onda y gran exposición musical de él como de sus músicos.

Roger comenzó el diciendo "Dentro de las dos horas de este show olvidémonos de los problemas y disfrutemolos bailando y cantando". Y bajo esa consigna todo el presente se acoplo a su carisma e hizo nacer un clima de disfrute y goce a través de la desconexión tanto de los jóvenes como de la gran cantidad de adultos.

Las mas relevantes del show fueron "Dreamer", "Give A Little Bit", "Breakfast In America", "Take The Long Way Home", "The Logical Song" e "It's Raning Again".

Cabe resaltar que el show no decae ni un instante gracias al carisma de Roger bromeando en su de conocimiento del español (leyendo sus traducidas al español) o bromeando con el público presente con pequeños fursios como "You don´t go!" (No se vayan) – " Ha! You do go to the bathroom"( Ha!Tienen que ir al baño).

Para finalizar el ex Supertramp prometió regresar por Córdoba al quedar sorprendido con el cariño expresado por los presentes. Y por mi parte prometo no perdérmelo por nada su show, gracias Roger Hodgson.
Crónica por Pipy.

Lista de canciones
Take The Long Way Home
School
In Jeopardy
Lovers In The Wind
Hide In Your Shell
Easy Does It
Sister Moonshine
Breakfast In America
Along Came Mary
The Logical Song
Death And a Zoo
Lord Is It Mine?
C'est Le Bon
Don't Leave Me Now
Dreamer
Fool's Overture
Two Of Us
Give a Little Bit
It's Raining Again

---
TARINGA!
Please note that translated quotes are often not Roger's exact words - this may be a rough translation and the article may contain some inaccuracies.


Roger Hodgson thousand feelings of joy.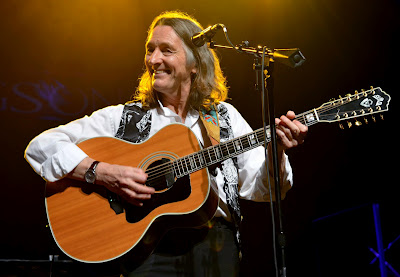 This chronicle I must start by leaving it clear that I had no knowledge about the work of Roger Hodgson. I attended to be surprised for better or for worse. But Mr. Hodgson made ​​me stay in a state of ecstasy with the good vibes and great music show from him and his musicians.

Roger started the show saying, "Within the two hours of this show let's forget about the problems and enjoy, dancing and singing." And under that slogan all the audience was coupled to his charisma and gave birth to an atmosphere of enjoyment and pleasure through the connection of both, the young and the large number of adults.

The most important songs of the show were "Dreamer", "Give A Little Bit", "Breakfast In America", "Take The Long Way Home", "The Logical Song" and "It's Raining Again".

It should be noted that the show does not decay in any moment thanks to the charisma of Roger who joked about his lack of Spanish knowledge (reading his lyrics translated into Spanish) or joking with the audience with small talk "You don´t go!" (No se vayan) – " Ha! You do go to the bathroom" (Ha! Tienen que ir al baño).

To finish, former Supertramp promised his return to Cordoba as he was so surprised with the love expressed by all the attendants. As for me, I promise not to miss his show, at all, thanks Roger Hodgson.
chronic, by Pipy.
Set List
Take The Long Way Home
School
In Jeopardy
Lovers In The Wind
Hide In Your Shell
Easy Does It
Sister Moonshine
Breakfast In America
Along Came Mary
The Logical Song
Death And a Zoo
Lord Is It Mine?
C'est Le Bon
Don't Leave Me Now
Dreamer
Fool's Overture
Two Of Us
Give a Little Bit
It's Raining Again