Roger Hodgson en Córdoba: Una lección de rock y pop
Con una banda precisa y brillante, el ex Supertramp dejó una noche inolvidable a las más de dos mil personas que se acercaron al Orfeo. Crónica y lista de temas.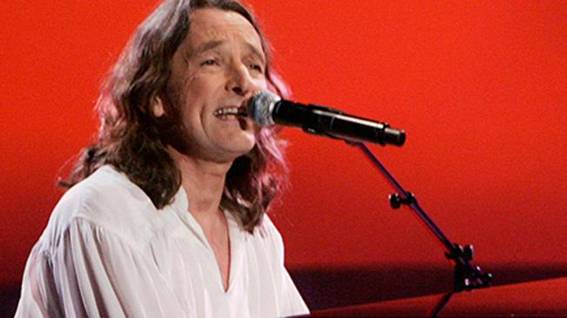 Lo bueno de asistir a un concierto de Roger Hodgson es que no hace falta ser fan. Cualquiera de entre treinta y pico y sesenta años debe haber escuchado, tarareado o silbado alguna vez unos cuantos de los hits irrompibles que el señor desgarbado de aspecto de hippie sabio y bondadoso firmó cuando era la mitad más uno de Supertramp, o luego como solista. Un poco de eso se trataba la cita en el Orfeo a la que asistieron anoche unos dos mil entusiastas de la música. De corroborar en vivo y en directo lo que presentían cada vez que ponían Breakfast in America en el tocadiscos hace más de 30 años: que eran canciones inmunes al paso del tiempo.
Con un pequeño porcentaje de las elegidas para el setlist (pongamos In jeopardy, Dreamer, Give a little bit, Breakfast in America, Lovers in the wind, It's raining again y School), ya tendría Hodgson calidad suficiente como para destilar durante toda una carrera. Razon de más para asimilar que se trata de un impresionante constructor de canciones, además de un tipo privilegiado que mantiene intacta a los 62 la misma voz de tenor que se le reconoce desde los 20 y, sobre todo, un artista que proyecta desde el escenario un carisma sano, sin histerias y con el aspecto de quien hace rato hizo las paces con todo lo que podría alterarlo. De estrellato, nada.
Al frente del compactísimo tandem que integran Bryan Head en batería, Kevin Adamson en teclados, David Carpenter en bajo y Aaron Macdonald en saxos, armónica, teclados, coros y casi todo lo demás, Roger da una lección de interpretación de hits nacidos de irresistibles cepas pop y radiables para siempre como The logical song con la misma meticulosidad y respeto por su propia obra con el que aborda los once minutos y segundos que tiene la profundísima y compleja Fool's overture. Respeto, esa es la palabra. Como cuando decidió alejarse de todo el ruido, las grabaciones y las giras porque el negocio en que se había convertido todo amenazaba con robarle el placer de tocar y un accidente lo dejó diez años pensando.
Felizmente para los seguidores de Supertramp, y para él mismo, de esa década resurgió con un ímpetu que le dura y que instaló en escena anoche desde que salió con etérea camisa blanca y chaleco hasta que cerró, 19 temas más tarde y bañado de ovaciones.
En el interín, sacó a relucir un notable manejo de climas, un histrionismo sobrio y para nada exagerado y una permanente búsqueda de conexión con el público. "Debemos venir más seguido a Córdoba. ¿Saben? Me dan ganas de bajar y abrazarlos a todos", "Me encantan vuestros 'olés'" o "Mi español no es muy bueno, pero lo intentaré, será la parte cómica del show", fueron algunas de las muchas alocuciones que intercaló entre explicaciones amenas del origen de algunas de sus canciones.
Así, por ejemplo, es posible enterarse de que las preocupaciones centrales de su juventud, rectoras de su pluma en The logical song (quiénes sómos, para qué venimos al mundo, quién es Dios) no son tan distintas a las que, por ejemplo, asoman en Death and a zoo, una de las más recientes. "Si fueras un animal y te capturaran: ¿Preferirías morir o vivir en un zoológico", leyó en dificultoso castellano.
Musicalmente, además, no hay muchos compositores que hayan conjugado tan bien la complejidad sonora con cuidadas armonías melódicas. No en vano Hogdson se reconoció a sí mismo como un ferviente admirador de los Beatles. Como ellos, aunque más influído a veces por lo sinfónico que todo lo teñía en los '70, por cierto espíritu folk otras, Hodgson entrega en este World Tour 2012 perlas de su propia cosecha como Along came Mary, con chispazos de la música dodecafónica con que los de Liverpool asombraban en su Álbum blanco.
"Soy un ganador, soy un pecador. ¿Querés mi autógrafo?", tira en uno de los versos del desayuno americano más famoso del pop. Tres décadas más tarde, pareciera que Hodgson se trata a sí mismo como si no fuera una leyenda de la música. En el fondo, debe saber que lo es.
Lista de temas
Take the long way home
School
In jeopardy
Lovers in the wind
Hide in your shell
Easy does it
Sister Moonshine
Breakfast in America
Along came Mary
The logical song
Death and a zoo
Lord is it mine?
C'est le bon
Don't leave me now
Dreamer
Fool's overture
Two of us
Give a little bit
It's raining again
---
VOS
Please note that translated quotes are often not Roger's exact words - this may be a rough translation and the article may contain some inaccuracies.

Roger Hodgson in Córdoba: A rock & pop lesson

With a precise and brilliant band, former Supertramp left an unforgettable night for more than two thousand people who came to Orfeo. Chronicle and setlist.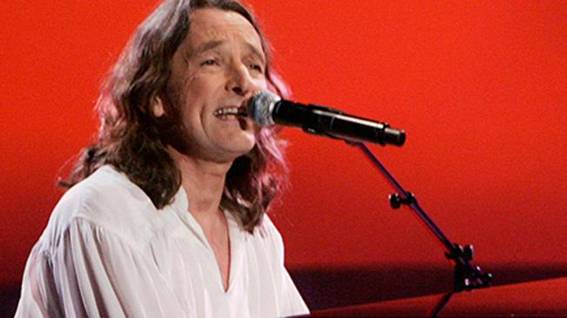 By Pablo Leites 04/18/2012

The good thing about attending a Roger Hodgson concert is that's not necessary to be a fan. Anyone between thirty-odd and sixty must have heard, hummed or whistled at least once, a few of the unbreakable hits that Mr. lanky hippie with look wise and kind when he was the half plus one of Supertramp, and then as a solo artist. A little bit of that was quoted at the Orfeo where attended by about two thousand music enthusiasts last night. To corroborate in live and live what they sensed every time they put Breakfast in America on the record player for over 30 years: songs that were immune to the passage of time.

With a small percentage of those, chosen for the setlist (let's put In jeopardy, Dreamer, Give a little bit, Breakfast in America, Lovers in the wind, It's raining again and School), Hodgson would have enough quality to distil for an entire career. All the more reason to assimilate that he is an amazing builder of songs, as well as a privileged guy who remains intact at 62 the same tenor voice that it's recognized since he was 20 and , above all, an artist who projects from the stage a healthy charisma, without hysteria and with the look of one who long ago made ​​peace with everything that could alter him. Of stardom, nothing.

Facing of the very compact tandem including Bryan Head on drums, Kevin Adamson on keyboards, David Carpenter on bass and Aaron Macdonald on sax, harmonica, keyboards, backing vocals and almost everything else, Roger gives a lesson in interpretation of irresistible pop hits and on the radio forever as The logical song with the same thoroughness and respect for his own work facing the eleven minutes and seconds that have the most profound and complex Fool's overture. Respect, that's the word. As he decided to get away from all the noise, recordings and tours because the business in what had become all, threatened to steal him the joy of playing and an accident left him thinking for ten years.

Fortunately for Supertramp fans, and himself, from this decade he reemerged with a momentum that even lasts and he installed on stage last night since he came out with ethereal white shirt and vest until he closed, 19 themes later, and bathed in ovations.

In between,he brought out a remarkable management of climates, a sober histrionics and at all exaggerated and a constant searching for connection with the audience. "We should come more often to Cordoba. You know? I wanna come down and hug you all," "I love your 'Oles'" or " My Spanish is not very good, but I'll try, it will be the comic part of the show " were some of the many speeches he inserted between entertaining explanations of the origin of some of his songs.

For example, you may learn that the central concerns of his youth, that had guided his pen in The logical song (who we are, why we come to the world, who is God) are not so different from those which, for example, lean out Death and a zoo, one of the most recent. " If you were an animal and were captured : Would you rather die or live in a zoo? ", In a difficult reading in Spanish.

Musically, in addition, there's not many composers who have conjugated so well the complex sound with caring melodic harmonies. Not in vain, Hodgson recognized himself as a fervent admirer of The Beatles. Like them, although sometimes more influenced by the symphonic that tinged everything in the '70s, others by some kind of folk spirit, Hodgson delivery in this 2012 World Tour pearls of his own as Along came Mary, with flashes of the twelve-tone music, with what the Liverpool guys amazed in their White Album.

"I'm a winner, I'm a sinner. Do you want my autograph?" he drops in one of the verses of the most famous American breakfast of the pop. Three decades later, it seems that Hodgson treats to himself as if he weren't a music legend. Deep inside, he should know that he really is.
Set List
Take the long way home
School
In jeopardy
Lovers in the wind
Hide in your shell
Easy does it
Sister Moonshine
Breakfast in America
Along came Mary
The logical song
Death and a zoo
Lord is it mine?
C'est le bon
Don't leave me now
Dreamer
Fool's overture
Two of us
Give a little bit
It's raining again